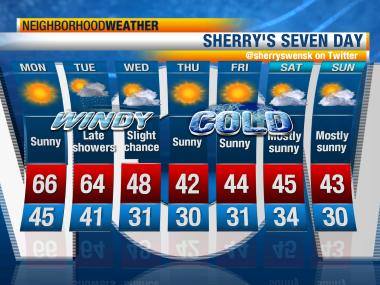 The Answer Is Yes....!
Depending on your definition of cold. I come from the east coast. I've seen 35 below zero wind chill factor induced temperatures. By my definition,... Las Vegas is Brisk. However, Every Year,... I see the average native Las Vegan dressed up with their scarves, hats, gloves and boots like they are ready to go skiing. As I walk around in my windbreaker because its a little nippy today I find it amusing. On the flip side of that coin,.... I get strange looks because I'm not bundled up. 30,..35..40 degrees...just isn't that cold to me.
I understand there will be snow this weekend. This weeks forcast read similar to this. " Old Man Winter is ready to spread some snowy holiday cheer across Southern Nevada Saturday! There's a chance of flurries or even a dusting across the center of town, with possibly even 1-2" in the higher neighborhoods along the west and south side of town."
I've noticed that the west side of town, in the Summerlin and Mountains Edge area seems to get a little more variety then the rest of Las Vegas. Many of he storms seem to come from Southern and Mid State California. One of the things that I find beautiful about the west side is the views of Red Rock Canyon. It is like looking at a different picture everyday because of the constant weather changes. Sometimes the clouds are rolling over the tops of the peaks. Other days there will be low lying fog. Rays of Sunshine at the end of the day breaking apart the white clouds,.. snow capped peaks. It is a like a new painting every day.
On the east side of town,.. Sunrise Mountain has a more regulated and mundane weather pattern. A few storms creep in from Arizona in the Spring and Summer and hit on Henderson as it creeps its way north, but for the most part it is a pretty standard setting.
Long story short...... Although it is typically sunny and blue skies on any given day.,.. it is not always warm ( open to inerpretation of course).
Posted By Hank Lauzon - Las Vegas Realtor