Well,... For starters.... If your Realtor won't leave the vehicle, that is probably a pretty good indicator that you might not be in a safe neighborhood. However,..if you ask your Realtor for a direct answer you may not get it.
In order to maintain a Realtor's License, we are bound to a "Code of Ethics" as well as the "Fair Housing Laws" We cannot steer people into or away from any particular areas. What we are allowed to do is to provide tools and tips that will help you to ascertain if the community that you are interested in is right for you.
As a Las Vegas Realtor,... I always direct my clients to the crime mapping page on my Website. It is address specific and you can set both the time frame and the distance from the property. Once completed, you can punch up a final detailed report of all incidents within the area. This site is good througout the U.S.A. and you can access it by clicking here on Crime Mapping.
This is just the beginning of many things you should do. Take a good look at the neighborhood. You may be very interested with the home that you are looking at but what do the neighbors properties look like? Are they well kept ? Do they take pride in their homes or are there vacant buildings with broken windows ? Are the lawns cut ? Are there cars on blocks in the driveways?.....Are the street lights working.?....Is there graffitti or vacant lots? These could all be indicators of the type of area your are considering.
Don't be shy,... knock on a couple of doors and ask a few questions from the local residents. See what they say about the area. You can obtain alot of information by talking to a few occupants of the homes surrounding the one you like. Another great way to see if this is where you want to call home is to drive though on nights and weekends. Try different days and hours that are not Mon thru Friday from 9 - 5. You will see who is out and about and what they are up to. This might seem like alot of work but you are not just purchasing the structure. You are also purchasing a lifestyle and you should have a pretty good idea of who you are going to be surrounded by.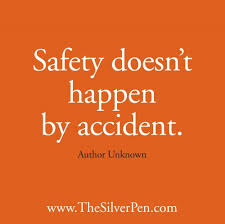 Las Vegas Realtor - Hank Lauzon