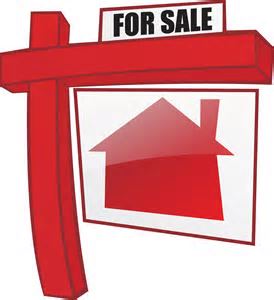 For many homeowners in Las Vegas.... trying to price your home can be tricky. There is no exact formula. There is However,.. a range within market value parameters that you can choose from. Depending on current Las Vegas market conditions and your motivation to sell, a quck sale is definitely a possibility.
Below... I have listed a few items to take into consideration before coming up with a price that is going to move the sale of your home expediently.
1) Emotion should not be a factor
Once you decide to sell your home..... It needs to turn into a business transaction. Your fond memories are not going to figure their way into the price. The prospective buyer is looking for a home where they can make their own memories. Also,.. .don't be caught up with what the neighbors are up to. Don't worry what "Joe Neighbor" paid for his home and how much he made. All transactions are as different as snowflakes. Focus on your situation. Why are you selling.? When do you need to sell by.? How much do you need to make on the deal.?
2) Do not rely on consumer websites for information
You will find that the consumer websites such as Zillow and Trulia have outdated information. If you are trying to price your home based on the latest "Zillow Zestimate" you are going to be disappointed. Your best bet is to call a Realtor and have them run a few recent sales in your area from homes that compare to yours. Realtors have tools that are not made available to the public. If you are considering working with a particular Realtor,... They can run a more in depth report for you called a "Comparable Market Analysis". If there are no comparable properties in your neighborhood or sub division... Your Realtor can put together and average Price Per Square Foot to help give you an idea of what your home is worth.
3) Tour Some Of The Las Vegas Homes For Sale In Your Neighborhood
This will give you a good idea of how your property compares to theirs so that you can ascertain your home value. Do you have upgrades that they do not have ? Did you remodel the kitchen and bathrooms.? Did you install a pool or spa..??
4) How Long Have The Other Homes In Your Neighborhood Been On The Market.?
The longer a property sits on the market,... the more it appears to be in a state of distress. If a home has been sitting for sale for quite some time and it does not have a major deficiency such as structural or legal problems, then there is a good chance that it is overpriced. You now have a number to work with on the high end. You don't want to go there. Homes that start out overpriced have a tendency to lose prospective buyers who may have payed higher then listing if it was priced accordingly...
Posted By Hank Lauzon - Las Vegas Realtor